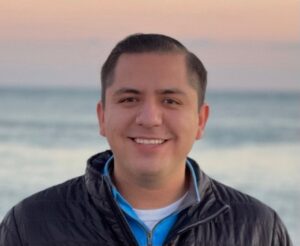 PhD Student
(fall 2021 – present)
Animal Biology Graduate Group
Office Location: 2418/2424 Meyer Hall
Email: chisasaga@ucdavis.edu
Research Interests:
Cirenio plans to leverage his strong background in broiler management and physiology, to study the impacts of duck and broiler management on bird welfare.
Awards and Honors
Cirenio is the recipient of the competitive National Institutes of Health-Initiative for Maximizing Student Development (NIH-IMSD) Fellowship,  the prestigious NSF Undergraduate Preparation Fellowship, and a scholarship from the Western Poultry Scholarship and Research Foundation (all in 2021).
Fun fact:  For over 15 years, Cirenio has helped his family and friends sell fresh produce at farmer's markets.